At HSK we work extensively in partnership with commercial clients providing expert landscaping and project management at their properties and projects. When you engage HSK in commercial landscaping excellence comes first. There are a wide number of benefits of commercial landscaping for a client, from the added value to the property, to several environmental benefits and added employee satisfaction.
First impressions truly last and a professionally landscaped property represents the value of your brand from the moment a client or customer arrives. Attention to detail in landscaping sets the tone before any client or customers meets or engages with your business, and the benefits are immediate. Environmental benefits can be harnessed by using native plants has and this sets your property in a beautifully positioned natural habitat. Employee satisfaction and productivity is also favourably effected by a professionally landscaped surrounding, adding more tranquil areas and green areas for employees to enjoy has wide-reaching benefits.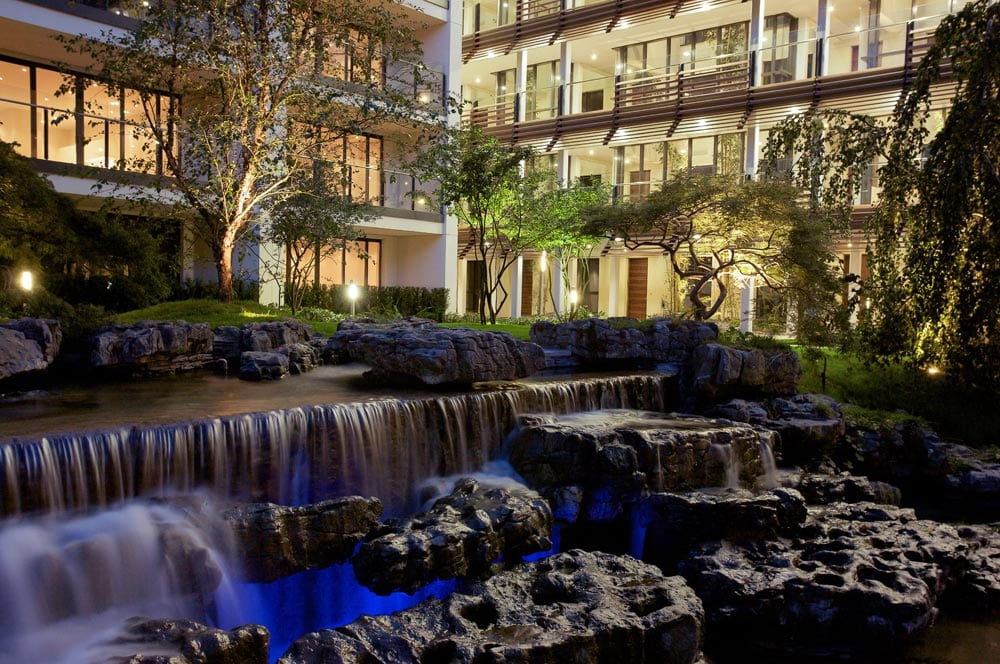 Commercial landscaping services can be required in a variety of businesses, from business parks, to retail parks, to residential areas, to apartment buildings, to hotels, to shopping centres and clubs and organisations and our team have the expertise to deliver on all such projects.
At HSK we will develop a plan directly with the client or landscape architect that presents long-term benefits, such as reduced costs over a number by effective maintenance of your landscape throughout the year.